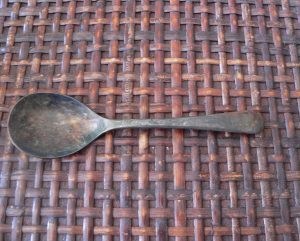 Above you are looking at a spoon I found in a box I got at an auction. It is silver and totally tarnished. To some people, it looks like a complete loss, a waste, worthless.
This is how some people perceive themselves in life – as a total waste and worthless.  You often hear, "What can God do with me? I messed up my entire life."
Well, let's say the above spoon represents our life BEFORE JESUS.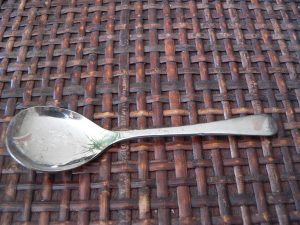 Then here we are, AFTER JESUS – thoroughly cleaned up and precious is His sight (although we were precious to him BEFORE, too). And the best part of all?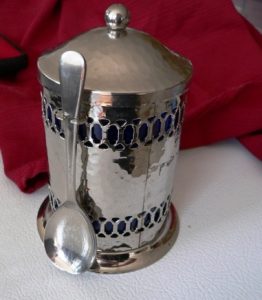 We are ready for Him to put us in position for use. He has a plan for everyone's life, a plan for good and not evil – a plan we'll be successful at – and will enjoy! (Jeremiah 29:11)
♥♥♥♥♥♥♥♥♥♥♥♥♥♥
Let me introduce you to a tea that is beyond amazing (if you like rose tea). A friend of mine from Canada introduced me and once I tasted it, I began a life-long love affair with:  Nina's Paris Original Marie Antoinette tea.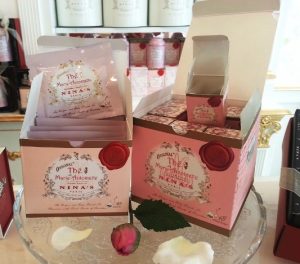 While it is a bit pricey, I'm managed to find it on Amazon and eBay for less. For me? It's worth it. The flavor is astounding and one tea bag will actually make you two cups (one for you then another one for you!).
I have found similar wonderful rose teas but those are for another post! If you know of any, please share in the comment section.
♥