Habakkuk 2:2-3 (GNB)
The LORD gave me this answer: "Write down clearly on tablets what I reveal to you, so that it can be read at a glance.
Put it in writing, because it is not yet time for it to come true. But the time is coming quickly, and what I show you will come true. It may seem slow in coming, but wait for it; it will certainly take place, and it will not be delayed.
**********
This scripture is talking about writing down a vision (a mental view, thought or idea of what you want) clearly and that the vision will come to pass. In plain English, when you want to believe for something from God, declare it by writing it down somewhere or posting it where you can see it.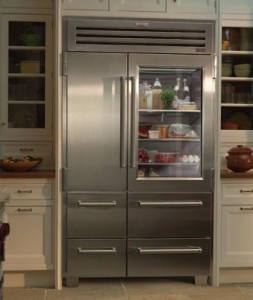 Leland and I have done this so many times that it is way too late to tell me that it doesn't work. Once we know God's will about something in our lives, we will do one of several things about the thing we want to believe God for. Mostly it is written on a list (or represented in a picture) and taped to the refrigerator. Every time we walk by the fridge and see the "vision" we thank God for it.
It is not that we have a "magic refrigerator" that causes the miracle of provision but that it is a point of faith for us. Whenever we see the picture or list, we remember that God said He would provide all our needs (Phil 4:19). We thank Him for providing and go on our way. 
This is how we remodeled and/or rebuilt our entire house (both of them, actually). When we needed something we wrote it down on our ever growing list. By the end of the remodel, everything on the list had come to pass. 
Speak to your problems. Put the answer before your eyes. Remind yourself of God's promises to provide everything you need. Thank Him in advance of seeing it come to pass. 
God has an answer to every single one!
You have His Word on it!