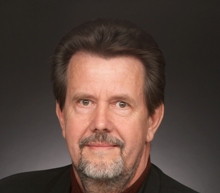 The love of my life and best friend suddenly passed away today (4/8/20). VERY suddenly, as in unexpected. One minute he was fine, the next he made a choking noise and was gone. Nothing was wrong with him (he was very healthy) and the ER doctor didn't know exactly what did happen. I know the devil attacked. I know God didn't do this.
I'm angry with him for leaving me here alone. We had such an amazing, unbelievable relationship. God brought him into my life 28 years ago when I was 40 and thought there were no more Knights in Shining Armor.
I've never met a man like him. He knew me. He was the spark of light in my life I never expected. He made me laugh when I wanted to be upset. He understood me in ways no one else ever has, even my parents. He was romantic, thoughtful, he loved my singing and was always asking me to sing his songs for him. 
He loved God with all his heart. I hope Jesus is asking, "What are you doing here? You had an assignment to finish."  I wish he would just come back into his body, sit up and freak everyone out at the funeral home. 
Best friend, lover – what am I going to do without you? You were the only one who faithfully commented on both websites. You believed in and supported my dreams. You were the fun, joy, happiness, and laughter on this faith adventure we had going on together. I'm do glad I got to experience True Love.
I know you're having a Welcome Home party in heaven. I suspect my mom is going to punch you in the nose for leaving me. I love you to the moon and back and will miss you so much I can't take it right now. God will take care of me but I wish you were here. We didn't have enough time. What happened to 120?
♥♥
I am going to be moving from this place where we were temporarily living.  I will be back online once I figure out where I can go and who I am without Leland. I cannot allow a spirit of grief to overtake me. I'm raw right now but God will put me back together. I'm posting this on all websites so it may be a duplicate to some of you.