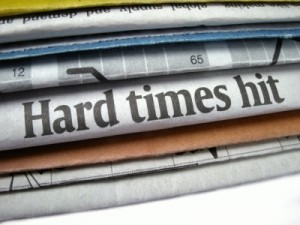 Do you know that you are never supposed to lose? I know that after this past year (2020) it may be hard to believe that. Many people lost their businesses. Many employees lost their jobs.
The truth is, God does NOT want His people to experience loss. Even if we do, He has a way to make it right, to turn it around.
Jeremiah 29:11  For I know the plans I have for you," says the LORD. "They are plans for good and not for disaster, to give you a future and a hope
God has plans for each of us. Those plans never include loss. He even states that if we pay attention to His Word then we will be fresh, strong, increasing, and whatever we do shall prosper (Psalm 1:1-3).
If you lost your job – or business – due to this "pandemic", ask God how to reopen or create a better, stronger business – or – how to get a better job. He may even have you start your own business.  AND keep your mouth lined up with God's Word. 
Psalms 34:19  Even when bad things happen to the good and godly ones, the Lord will save them and not let them be defeated by what they face. 
1 Corinthians 15:58  (TPT)  So now, beloved ones, stand firm and secure. Live your lives with an unshakable confidence. We know that we prosper and excel in every season by serving the Lord, because we are assured that our union with the Lord makes our labor productive with fruit that endures. .