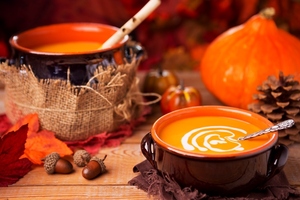 Thanksgiving Day, a tradition we celebrate here in America, is in a few weeks (the 28th of November). My next few posts will reflect that topic – thanksgiving.
Several years ago, Leland and I lived in the village of Newfane, Vermont. There are a lot of fall celebrations in the New England area but my favorite was in Keene, New Hampshire, just up the road from Vermont.
There is an annual Pumpkin Festival featuring over 22,000 carved pumpkins. Some were so amazing like the ones carved to represent houses, wolves, famous people and the like. Some very talented people.
The first year we went we were warned by some Christians NOT to go because it was an evil place, representing the devil because carved pumpkins represent evil. And probably evil people would be there, too.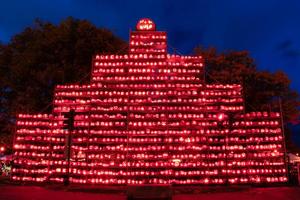 We opted to see for ourselves and truthfully, met more Christians (especially those with their own booths). We met people just celebrating pumpkin-related foods and the amazing view of 22,000 carved and lighted pumpkins all in one place.
One thing the Lord shared with me was this: when we go, we go knowing we are to be His Light. If people don't go out into the world, how will they shine His Light? (Philippians 2:15 …among whom ye shine as lights in the world).
It is important to be Spirit-led when going anywhere. We had nothing in our Spirit that said not to go. And we were so glad we were there because the food was amazing – pumpkin soup as a savory and one as a sweet dessert. Pumpkin coffee and pumpkin ice cream.
We met amazing people who were kind, generous and enjoying life. There was no evil around us (it can't be) and nothing to fear. No pumpkins were evil.
Be a Light in this world – it's our job. If God tells you not to go somewhere, don't go. If He gives you the green light, go enjoy yourself. Maybe He will send people across your pathway to minister to – and maybe people will cross yours and minister to you.
While we should always be prepared to be His Light, sometimes He just sends you somewhere for you to have fun.
We were so thankful God led us to such am amazing experience (twice) to enjoy such a wonderful small town, it's people and the wonder of 22,000 lit pumpkins! We are thankful we were able to experience something we'd never seen before.
Enjoy Life!
♥