Ever since Leland and I saw this movie, Knight and Day (Tom Cruise and Cameron Diaz), he pulls the "with me or without me" card from the movie quite often. The Tom Cruise character tells Cameron Diaz's character that her life expectancy without him is low. With him, it's high.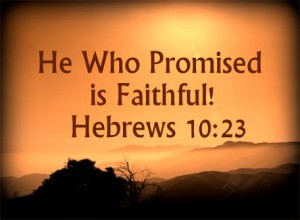 Even more importantly, we need to believe this about God and stay WITH Him. I had a friend text me today saying, "I never want to know what it's like to live without God's Hand on my life." Our "good life" expectancy without God is low.
Maybe sometimes things don't seem to go quite right. Some days it may seem you shouldn't get out of bed. Sometimes you have to choose to be on God's side and not give into the devil's attacks.
It goes back to the video above. We must make a choice to believe and trust God. We must make a choice to be WITH  Him because He is our answer for everything.
God has the ways to protect us. He has given us angels. He has given us His Word. He will keep us safe IF we obey the commands of Psalm 91 to live our lives connected to Him. To believe He will, declare He will, stand on that Word that He will – protect us.
We must know and believe: WITH God, everything is going to be OK. It's our choice… with or without Him.