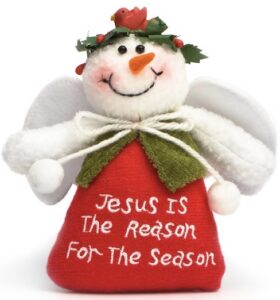 Merry, merry Christmas! 'Tis the season to be grateful we have a Provider!
We have had unseasonably cold weather, 1°.  Some areas have had -5° – that's a minus – and we live in Arkansas. I know sone of you are not impressed because you have this kind of weather all the time. But here? We are not supposed to have this kind of weather.
But again! God (and our angels) is still in the protection businesd. He is still our Provider so He will supply when electric and gas bills rise.
I've dug out super thick, warm socks and an excellently warm sweater. I've prayed before and when the electricity tried to go out several times today. Every time it came right back on. The biggest problem I had was going to fix all the blinking clocks!
I donate to a program that helps people pay their utility bills. Why? Because I am so blessed because I have a Provider Who takes such good care of me.
It's time to put your trust in your Provider. In Ephesians 3:20 He promises to provide over and above all you can ask or think.

As crazy as it has gotten, it shows me more than ever that we have to rely on, lean on and trust in God. He is trustworthy and WANTS to take care of you. He loves you!