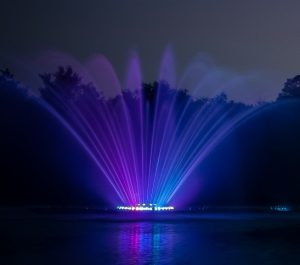 I love the word "pleasures" from Job 36:11, "If they obey and serve him, they shall spend their days in prosperity, and their years in pleasures."
From Strong's* a partial original meaning of the word "pleasure" is to pass in beauty, be delight, be pleasant, be sweet.  Doesn't that sound wonderful?  Who wouldn't want to live their life like this?  Life is meant to be sweet, beautiful and pleasant – delightful.
Then from that verse in Job 36, we have the word so many people have a problem with – they choke on this word – prosperity.  GOD says you can spend your days in prosperity. Get that?  GOD SAID IT.  If God said it, who are you to disobey God?
The original Biblical meaning of the word prosperity shows how whole that word is, how it encompasses your entire life:
Good, goods, (to have) good things, beautiful, best, (to make) better, bountiful, (to be) at ease, (be in) favour, joyful, precious, wealth, (be) well-favoured
Why does He want you prosperous? The most important reason is to get that Good News (gospel) of Jesus out to people. Another reason is just because He loves you and wants you to live life without financial problems. He made everything for us, His children, to enjoy. (John 10:10; 1 Peter 3:10)
You MUST renew your mind (learn to change your old way of thinking). That helps you begin to live in God's way of thinking about a prosperous and pleasurable lifestyle. (Romans 12:2)
Until next time, why not dig out your Bible and meditate on these great promise scriptures:
Psalm 16:8-11 – life – keep (make) alive, (to) nourish up, preserve (alive), quicken, recover, repair, restore revive, be whole along with pleasures forevermore
Psalm 35:27 – (there the word prosperity also means safe; welfare, that is, health, prosperity, peace)
Psalm 36:8 – (pleasures here goes to the root: to live voluptuously)
Psalm 149:4 (salvation here is deliverance: aid, victory, prosperity)
♥
*Strong's Concordance – allows the user to look up the meaning of the original language word