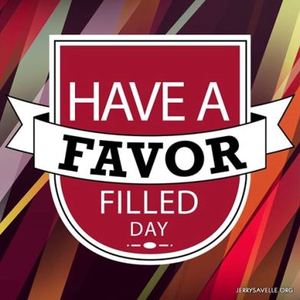 One thing Leland and I have learned is that we cannot live without God's favor on our lives. What is sad is how few people really understand what favor is, much less walk in it.
Grace – God's favor – is one aspect of prosperity we must get an understanding of. It's one way God takes care of us and uses us to help spread the gospel (good news of Jesus).
In Genesis 12:2 God said to Abraham, "I will make you a great nation; I will bless you and make your name great; and you shall be a blessing (prosperous)." The Amplified version of this scripture says, "I will bless you [with abundant increase of favors]." And Gal. 3:7-9 makes it clear it applies to us, too.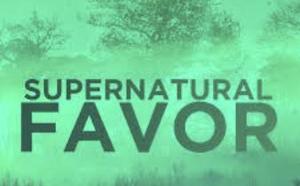 Grace is unmerited favor. "Unmerited" means that grace is not earned; we can't work for grace. Unmerited – undeserved – grace is a free gift from God to us. Favor can be anything from great parking places to getting a job many applied for, to your boss deciding you get a raise when others don't (it's happened to Leland). People will do things for you and not know why.
One example of that is a temporary rental we were in recently. Leland stopped by a realty agency. The girl at the desk said, "I'm sorry; we don't do rentals." The owner had an office nearby and he came out and told Leland, "I have a property I was planning to sell but might consider renting. Let me talk to my wife and I'll get with you."
Long story short, he did rent the property to us for 4 months AND paid all the utilities. That is favor. It was big enough for our household items that were in storage units to fit into the huge garage. The owner had no idea why he rented to us. He just did. We returned the favor by leaving the house in better shape than we found it.
Start declaring the favor of God. When you get up in the morning say, "The favor of God goes before me and surrounds me and my family!" (or your version). If you feel like it, say it throughout the day, "The favor of God is working in my life today."
When something good happens to you, be sure to confess, "That's the favor of God! Thank You for that, God!" Gratitude goes a long way with God.
♥