Leland and I have moved to Texas! Our previous house sold supernaturally quickly. Total miracle for both us and the buyers.
I have been absent from internet because in our temporary rental we didn't have internet access. We were using our hot-spot (limited data) until yesterday. I'm re-doing an older Musing that's been updated a bit. See you this Friday when it's time for the Tea-version!
********************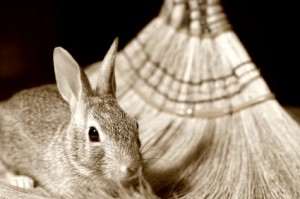 Dust Bunnies in the wind
All we are is dust bunnies in the wind…
This song – well, something like it* – was made popular in the seventies. The lyrics were catchy and stuck with you. People sang or hummed the song without thought.
The problem with those words is that they are not true. We are not dust, much less dust bunnies, in the wind. We are not supposed to go through life aimlessly, without focus.
Each and every one of us is put on this earth for a purpose. That purpose is not to roll around like dust bunnies, gathering more and more dust until we are totally ineffective to the Kingdom of God!
Every single human life is precious to God – special, wonderful, full of potential. The Bible states that God has plans for us, for our welfare, our good, not for disaster.
Sometimes we think our small little corner of the world is not important and couldn't possibly impact the Kingdom of God. That is not true!
And the wonderful thing is, there is something inside you – something you are graced to do – that God calls you to use to help accomplish this. It doesn't matter how much you've gotten away from it or have messed up your life, it is still in there, waiting for you to discover and fulfill.
Spend time with God, read the Bible, read faith-based books, listen to faith-based teachers. Doing this will help you hear God's voice better and more clearly. Take notes. Jot down anything that strikes you. During this time, you will begin to discover who you were called to be and what you are called to do in this world we live in.
Hold your head up! Straighten your shoulders and face each day with renewed excitement and anticipation! You are an amazing person who has great potential.
Realize that everything you say and do can impact the Kingdom of God in a positive way. You ARE His hands, feet, eyes, ears, mouth, and person here on this earth. Represent Him!
Whatever it is you are called to do, it is important to God.  It is not just dust bunnies in the wind!
.
Scriptures
Jeremiah 29:11
John 10:10
John 5:30
Heb. 2:15
1 John 3:8b
*Dust in the Wind, song released by the band "Kansas" in 1977