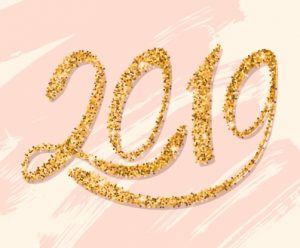 I have missed a couple of musings. I apologize! We've been on the road since we sold our house – supernaturally quickly! We are now in a Texas hotel, learning what our next step is from God.
So in order to catch up, I am combining Tuesday and Friday and coming up with a mix – a short and sweet post with the elegance added!
I challenge you that in 2019 you learn how to walk in Grace and Elegance. I challenge you to get rid of poverty mentality and find out God's idea of wealth and riches.
I challenge you because God needs us to walk in a greater anointing with greater finances to have greater influence in this earth. It takes a lot to get the Good News out. It takes a lot to run ministries. It takes a lot to send people out to bring that Good News to those who haven't met Jesus yet. It takes money to fuel jets to send ministries out. It takes money to feed the hungry.
It takes money.
On a personal level, we also need to manifest His goodness. His goodness draws (Romans 2:4). Poverty does not honor God. Jesus died for us to have an abundant life – which also includes finances. We are supposed to live better than the world does. Just think about that. How does the world live?
Luxuriously.
Try it. You'll love being able to be God's Hands to help others.
♥♥♥♥♥♥♥♥♥♥♥♥♥♥♥♥♥♥♥♥♥♥♥♥♥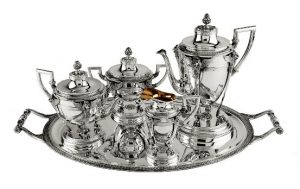 A pot of the elusive Da Hong Pao tea will set you back $10,000 – that's $1,400 for a single gram, more than 30 times its weight in gold.  It truly is, as the BBC says, "one of the most expensive teas in the world."
So why not drink it with this love Braganti Coffee set, a 4-piece (coffee pot, tea pot, sugar pot, creamer) handcrafted for you in silver for $30,000. Oh, and $150 shipping to the US. I am a wee bit disappointed that for that price we don't also get tea cups!
I'm not advocating you believe God to purchase a pot of this tea or the coffee set (although if you want them, God will provide it). Yes, I have scriptural proof of that. It's just money and to God, that is the lowest denominator of what is important to Him.
Think on this, though. The world believes it has the right to spend that money on a pot of tea or a silver tea service. God's children should be better off than the world. Again, think about this and ponder God's idea of wealth. If there is more than enough – and there is – then we are living far under what God intends for us.
To learn more about this tea, check out:
♥