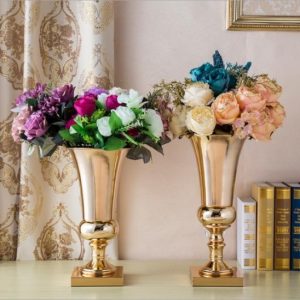 I heard a quote once, "Surround yourself with things that are beautiful to you. They inspire creativity."
One of the meanings of the word beauty is "decoration" so I believe God meant for us to surround ourselves with decor and decorations that inspire. After all, He did!
God has made a world of beauty and drama like the surprise of red Spider Lilies – flowers I had no idea were in my yard that suddenly popped up then were gone in two weeks.  How about a sunrise on the ocean or a full moon shining off a lake?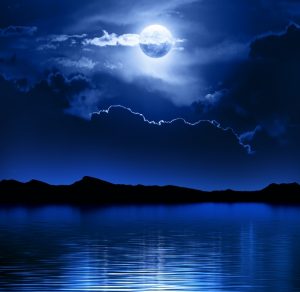 Or lightening in the dark sky? So much better than fireworks! And I love a full moon with clouds wisping across it. The crisp scent of burning leaves. The shush of snow falling at night, covering everything until it is blanketed in beauty.
This has inspired me to surround myself with things that are beautiful to me. I love candles and scents. I love tea light candles that can be dotted all over a room putting off little glowing bits of light. I love tube lights on upper kitchen cabinets and the soft glow of Christmas lights lighting rooms on various trees during Christmas.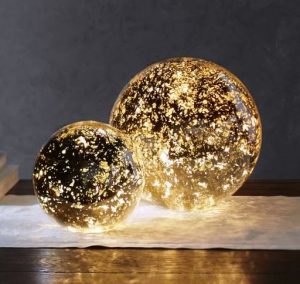 There is a peace when you are surrounded with beautiful things. Lace doilies, Irish linen tablecloths, vintage rose covered china, shining silver flatware, glittering crystal, roses in vases, and mercury globes with twinkle lights inside.
BUT the best thing you can surround yourself with is the presence of God. Spend time with Him, read His love letters to you, fellowship, worship, and just enjoy Him. There are times when you sit in a chair and be quiet, you become surrounded with an atmosphere that "feels" so thick, tears flow from your eyes without you even realizing it.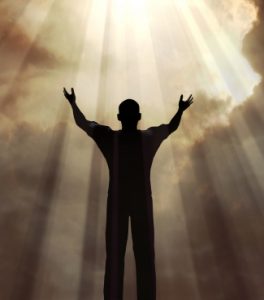 Worshiping God changes you, changes your atmosphere, changes your relationship with God. When you feel that in your time with Him, it is so precious, you can soak it in, then get up knowing you've been surrounded in His presence.
I love the Living Bible version of Psalm 16:8-9 :
"I am always thinking of the Lord; and because He is so near, I never need to stumble or to fall. Heart, body, and soul are filled with joy!"
"My heart, body and soul are filled with joy"!  Wow! Doesn't that just make you want to surround yourself with the beauty of God's presence today and every morning?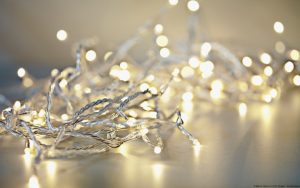 ♥
Psa. 50:2  Out of Zion, the perfection of beauty, God has shone.
Psa. 96:6  Honor and majesty are before Him; strength and beauty are in His sanctuary.
Psa. 96:9  Oh worship Jehovah in the beauty of holiness; tremble before Him, all the earth.
Copyright secured by Digiprove © 2018 Nan C. Loyd