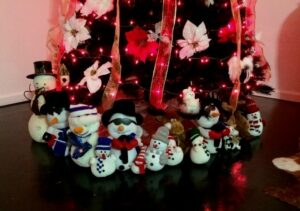 Pardon me. I wanted to see one of my last decorated Christmas tree snowman collection. I haven't been able to decorate this 9′ tree for a few years now. I miss my tree and my snowmen – *sigh*
Anyway, that's neither here nor there. Christmas 2022 is gone and we are two three days into a new year.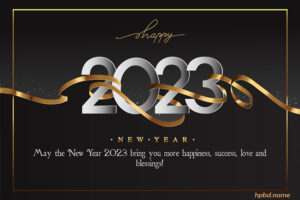 Even though it's just one day to the next between 2022 and 2023, for some reason it seems like a fresh, new start.  It's like we can erase all the mistakes we made in 2022. We keep the good. We toss the bad, do a Lesson's Learned and face forward to a new year and a new us.
God has an excellent way to begin this year – know what His Word (Bible) says about everything. We do this and it will change our lives.
We MUST make a solid, unchangeable decision to do everything God's way in 2023. No deviation, no matter what so-called experts say.
We MUST ask, "What does God's Word say on the subject?"  Why? His Word will lead and guide us. It corrects us. It helps us to make right decisions. It will also protect and keep us safe.
Pay attention to Romans 10:17 – it tells us HOW to get faith.
(CJB) So trust (faith) comes from what is heard, and what is heard comes through a word proclaimed about the Messiah. 
Then there is another reason to know His Word:  Proverbs 4:20-23  (CJB)
My son, pay attention to what I am saying; incline your ear to my words. Don't let them out of your sight, keep them deep in your heart; for they are life (a good life) to those who find them and health to their whole being. 
Above everything else, guard your heart (what we put in: what we watch, listen to, choose to do and choose to say); for it is the source of life's consequences.
Sounds like a prescription for a good, safe life and health, to me. It was paid for us in Blood. We just have to believe it and receive it. Act on it and only do things God's way!
Like one minister said, "In 2023 you must make God's Word Final Authority."
♥♥