Back in the late 90's I began learning about angels beyond the one's we think of as Guardian Angels. Also beyond those cute-sy ones people love, little babies flying around. There are NO baby angels.
Anyway, I had learned enough that I began to apply it to my life.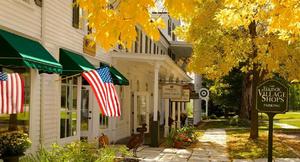 We were living in Vermont at the time and had gone to visit Manchester, a wonderland of outlet malls. It was a beautiful "village" atmosphere.
We were there to check out the clothing outlets. We went into one and found THE (to me) perfect suit for Leland. His reply when I asked if he wanted to get it? "Not now. Maybe in 3 months."
My thought was that "if we didn't get this now, it won't be here when we come back." There were several suits on the racks (about 100) so you would assume one would be there. I wasn't that confident.
I just stopped and verbally assigned an angel to hide this suit in his size from everyone so it would be there for Leland. 
Three months later, we stopped back in that store. Walking over to the suit section, we discovered there were only 3 suits left on the racks.  Only one was in his size. That is the first miracle.
The second? It is the EXACT same suit I asked the angels to hide from others and for Leland. How do I know?  Because the one that fit him perfectly back 3 months ago had a small crease in the flap in the back of the jacket. 
There were only a very few suits in his size. The other suits did not have that small crease. I was so overwhelmed at the love of God and the power of the angels to keep anyone from buying that suit…
Well – I'm so thankful He loves us and He has given us angels who are assigned to work for us. 
(WEB)  Aren't they all serving spirits, sent out to do service for the sake of those who will inherit salvation (which here means: rescue or safety (physically or morally): – deliver, health, salvation, save, saving).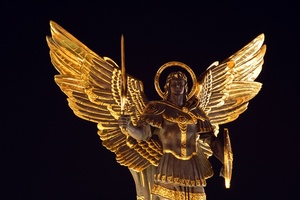 ♥