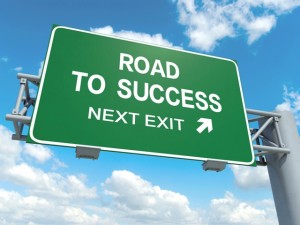 Jeremiah 29:11 – (KJV)  For I know the thoughts that I think toward you, saith the LORD, thoughts of peace, and not of evil, to give you an expected end.
The word "thoughts" in this case means intentions, purpose, or plans. Let's look at a few translations of that King James verse to help you understand what this verse is saying:
(CEV)  I will bless you with a future filled with hope–a future of success, not of suffering.
(LITV)  For I know the purposes which I am planning for you, says Jehovah; purposes of peace, and not for evil; to give you posterity and a hope.
(GNB)  I alone know the plans I have for you, plans to bring you prosperity and not disaster, plans to bring about the future you hope for.
******
God has a plan for your life. He has always had a plan for your life. He has a plan even if you didn't know He has a plan. He has a plan even if you haven't believed it yet.
God IS your road to success. Just ask Him to show you what it is – He will! He WANTS you walking in His Plan for your life. He knows it will fulfill you. And isn't that what so many people are looking for in today's world – fulfillment? A desire to make a difference? To matter?
He has plans for you to prosper and live the good life He talks about in the Bible. BUT, as with so many of His promises, there are things you have to do. Trust me when I say, they are easy things – you know, like tithing (yikes), walking in love toward your fellow man (double yikes), spending time in the Bible (not easy peasy), praying, meditating, listening to good faith-based teaching or reading faith-based books (oy vey!).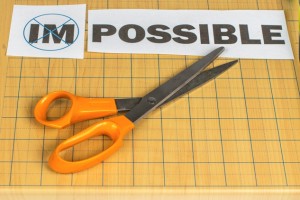 Number 1 for this devotional is to watch the words of your mouth and EXPECT to prosper (or be healed, or finish a project, or lose that weight, or to buy that house, or to write that book, or to buy a car, or to give a huge offering to your church, or or or… ______, fill in the blank).
EXPECT the possible! Why? Because He is the God of Impossible – NOTHING is impossible to Him (Luke 18:27). He actually expects you to believe BIG, dream BIG, want to do BIG because He's right there helping, enabling, working with you every step of the way.
EXPECT to walk in His plan for your life and succeed beyond your wildest dreams. Aren't there yet?  Keep believing because there is no expiration date of God's plan for your life. Sure, He may have to get someone else to do parts you didn't do because of timing, but God always has plans for your future, your life, your good.
Sure, it takes a bit of time to really believe and receive, to get enough "Word" (Bible) into your mind to "renew" it – change it to God's way of thinking – but it is so worth it.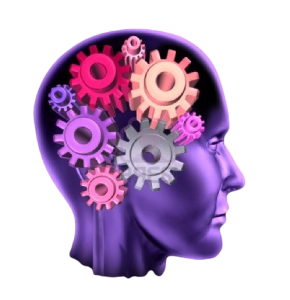 So let me show you HOW important it is to EXPECT THE BEST in your life.
I recently read an article that talked about an experiment doctors in Texas conducted on the effect of arthroscopic knee surgery. They assigned patients with knees that had worn out to one of three surgical procedures: washing out the knee joint, scraping out the joint, or doing nothing to the joint. Patients did not know which one they would receive.
During the "nothing" operation, patients were given anesthesia, received three incisions in the knee "as if to insert surgical instruments" and then pretended to operate.
Two years after this "surgery" patients who underwent the pretend surgery reported the same amount of relief from pain and swelling as did the patients who received the actual surgeries. The doctors concluded that the brain "expected" the surgery to improve the knee so it did!
The bottom line is that you will get exactly what you expect, positively or negatively. Align that with always speaking words of faith, what God has to say about your situation, and you will get exactly what you expect. Or expect nothing and you get what you expect… nothing. Think about it!
Today it is important to make a quality decision to make a few adjustments in your life that will enable you to attract the success God wants you to have. Change what you've been thinking and saying.  Speak words of success. EXPECT SUCCESS. That's what God wants for you!
♥