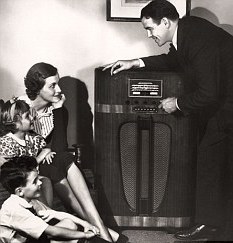 I got to thinking about how certain people have come against faith-based ministers (TV ministers, prosperity preachers, etc.).  I always find it funny when they do that because it shows us who they are.  They obviously don't know the minister they attack.  They do not know a lot about what the Bible says and they don't really know God.  Kind of makes you wonder why we listen to those people at all.
When someone comes against the prosperity message, they obviously haven't read the Bible very much.  If they did, they would see God is all about prospering His people from Genesis to Revelation.  All the people who served God in the Old Testament were extremely rich (check out King Solomon).
Jesus spoke more on prosperity than any other topic. Don't we want to serve a God who is well able to take care of His family better than the devil takes care of his?
When someone comes against the healing message, they obviously haven't read the Bible very much.  If they did, they would see that Jesus went about healing ALL who were oppressed of the devil and healed ALL manner of sickness and disease.  All the people Jesus touched in the New Testament were extremely healed (check out those lepers). 
Don't we want to serve a God who is well able to take care of His family through healing and divine health better than the devil who is the one who puts the sickness and disease on us?
Too many times we listen to people who make excuses as to why something in the Bible didn't work for them.  One reason is because although there are many promises (over 7000) in the Bible for our success in this life, those promises are conditional to obedience. 
Only God's love is unconditional.  If we do not obey what the Bible tells us to do as our part, God's part cannot be fulfilled in our life.  Oh! But if we obey, God is well able to fulfill every promise He ever made for our success.
Just as simple as Mark 11:23-26 says we can have whatever we say, if we don't do the rest of those verses, Verse 23 will NOT work in our lives.  We have to "believe you receive" what we say (not as easy as it sounds) and we have to "forgive" everyone we might have anything against, so that our Father in heaven may also forgive us.  We ALL know that's not always easy.  In fact, you could say it will take some extreme seriousness to do what is needed to do.
We also pay too much attention to the fact that there are ministers who abuse their calling – even though we are told by God not to judge others.  Just as there are people who got into scandal within the banking, business, health care system, and energy industries, there are people who abuse the ministry.  That doesn't mean God has failed anyone; people have failed.  Be extreme; dare to believe God (and the people He uses) and ignore all else!
Let's not follow people who are failures.  As a matter of fact, if we check out the very people who are being attacked, we will most likely see that most of them are honorable.  We will also find out they are extremely blessed in every area of their life because God has blessed them. They are extremely blessed because they are extreme about God.
Now I don't know about you but when it comes to following teachers and mentors, I think I will choose those who have a proven track record of extreme success.  I sure don't mind being called extreme because I am!  I am extremely healed, extremely prosperous, extremely blessed, extremely protected, extremely delivered, and extremely safe.
Let's give God's Word our full attention and obey it.  Let's put God first place in our lives. Let's give Him the first part of our day, spending time in His Word and praying. 
We can be amazed what He will do for us.  We can live a life of extreme blessing.
I for one am proud to say – I AM EXTREME ABOUT GOD and I am EXTREMELY blessed.
I have His Word on it!