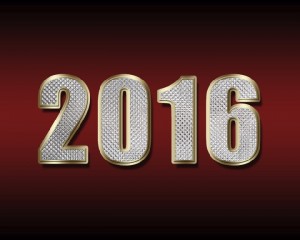 There's a phrase in the business world called BHAG – Big, Hairy, Audacious Goals. That strikes me as funny but actually, those who do believe in the phrase BHAG accomplish BHAG.
A Big Hairy Audacious Goal (BHAG) is a strategic business statement similar to a vision statement which is created to focus an organization on a single medium-long term organization-wide goal which is audacious, likely to be externally questionable, but not internally regarded as impossible.
I believe as Christians we can go to God and get some Big Faith Adventure Goals. Some Big Fat Audacious Plans. Some Big And Stupendous Ideas. Huge Gigantic Faith Adventures. Goals that look questionable externally, to outsiders, but not internally regarded as impossible between you and God!
All it takes is time spent with Him, asking Him to show us what He wants us to believe for and do for 2016.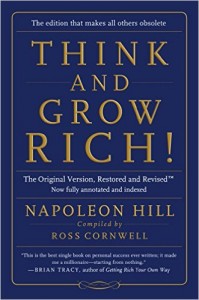 I spent the past few months of 2015 reading and studying several books on successful entrepreneurs, authors on success, and an especially good (and old) book by Napoleon Hill, "Think and Grow Rich."
At the peak of his career, Andrew Carnegie's crossed paths with a journalist named Napoleon Hill. He trusted Mr. Hill to document — and share with the world — the strategies that turned him into one of the wealthiest and most successful businessmen of all time.
In addition to analyzing Carnegie, who became the richest man in the world after arriving as a poor man to US from Scotland, Mr. Hill studied more than 500 self-made millionaires over a span of 20 years. He found they all had similar habits, habits such as defeating procrastination, creating good habits and getting rid of bad habits, getting up early to start the day right, and not wasting time.
And one vital fact is that almost all of the 500 wealthy men believed in God or gave God the credit for their wealth. They were also huge givers and great philanthropists.
I believe that, as Christians, our #1 best way to find out how to walk in that kind of success is to spend time with God.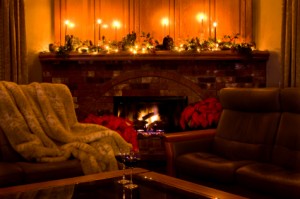 Get up early and find a quiet place. If you have trouble getting up in the morning to spend time with God before the busyness of the day begins, don't quit! If you've been giving in to your flesh and staying in bed, then you'll have to start practicing getting up. The more you practice it, the easier it will be. 
You probably won't do it perfectly right from the beginning. Don't get discouraged when you blow it. You're just out of practice. Get up and go at it again the next morning. And again, again, until you've trained yourself to get up every morning to spend time with God and praying!
Then while you are up in the quiet of the morning, talking to God, jot down notes, believe that He will show you the plans He has for you. Ask Him to show you how to accomplish what you need to do. Ask Him for witty ideas and inventions. You would be amazed how much He longs to be involved with every aspect of your life.
God WANTS you to prosper. The more you prosper, the more you can help send preachers, help the poor, help by giving more and more. You can't give what you don't have.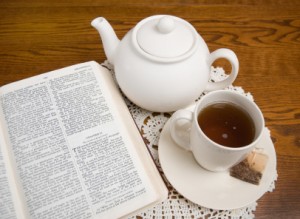 In 2016, make a commitment to spend more time in the bible, more talking and LISTENING to God, and more time cutting out the things that distract. If you want to go big for God – if you want those huge, audacious plans, it will require changes being made in your every-day lifestyle.  Ask Him – He will show you.
You have His Word on it!

Scriptures:
Jeremiah 29:11
Psalm 25:5
Psalm 32:8
Proverbs 6:22
Isaiah 58:11
Proverbs 8:12